A Small Hand Pump
I needed a small hand pump for pressure testing a boiler, and decided to build one similar to a hand pump from a tender. I messed about with several methods, stainless steel balls, springs etc, none of which I could get to work/seal properly, but found this method by using 'O' rings in the valves works well.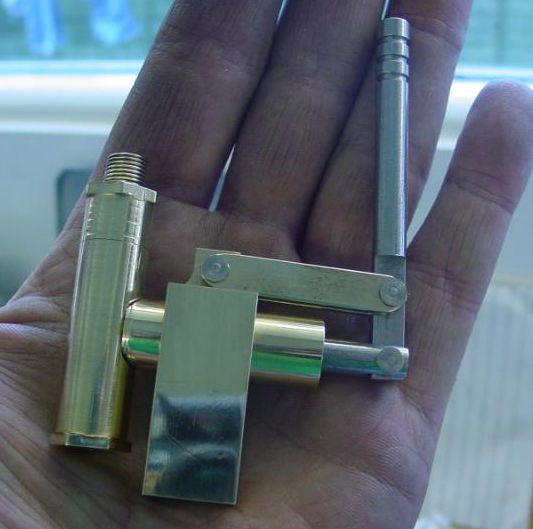 This is a general arrangement drawing.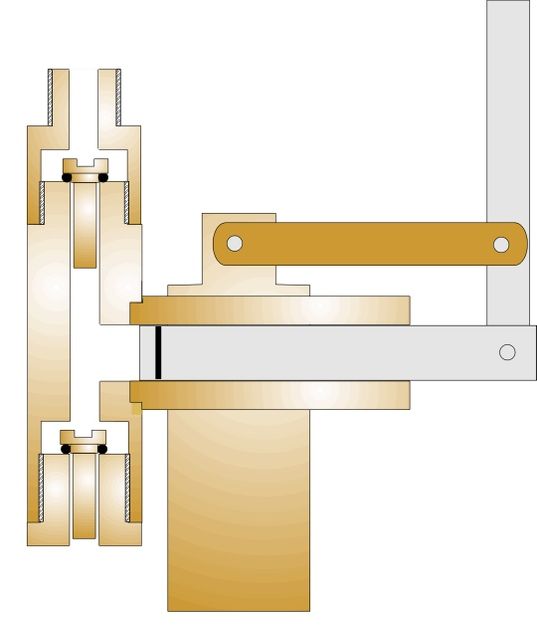 Heres a detailed, actual size and dimensioned drawing.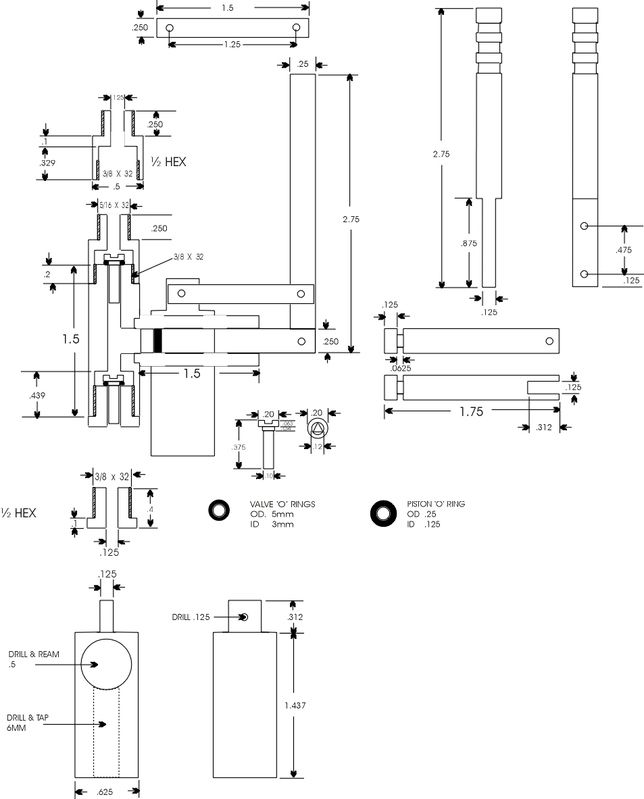 I printed out an enlarged drawing that's easier on these eyes of mine. Here are all the parts laid out on the blown-up drawing.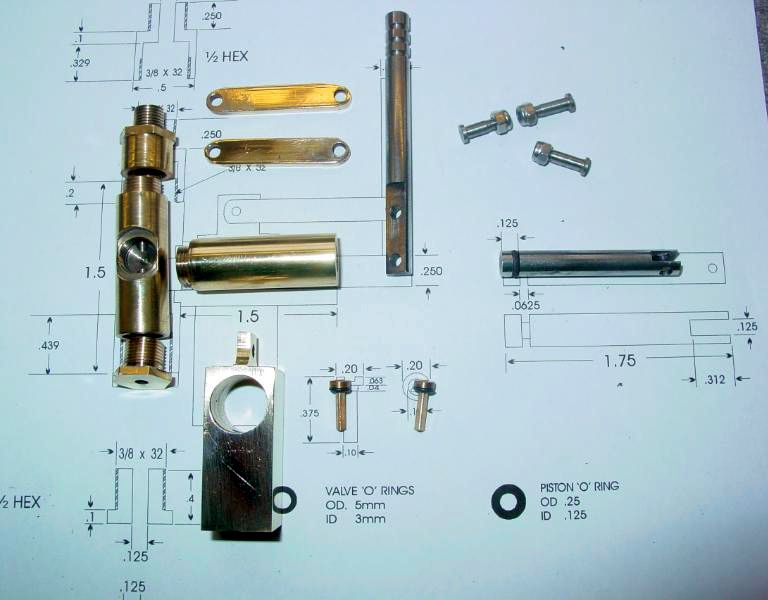 I drilled and tapped a hole in the base for mounting, and after a quick buff up to clean up the finished pump, the pump is ready to use.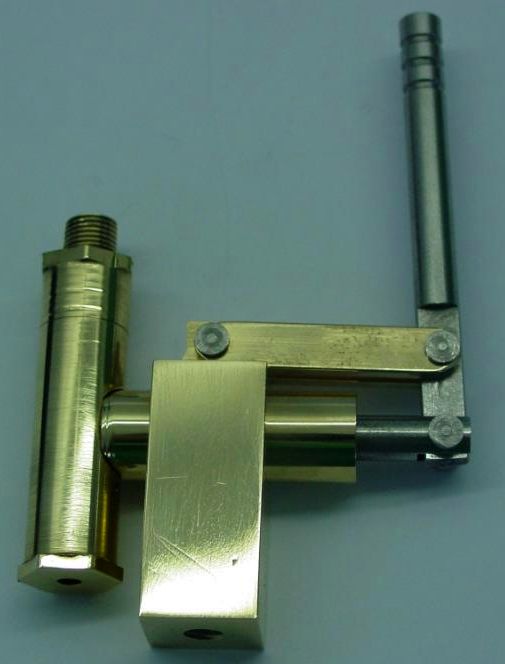 This is a similar hand pump in use for a typical boiler pressure test set-up.
Author firebird. This article contains material that first appeard on a UK forum posting and is Copyrightę 2008 Rich Wightman and is used with permission.