Postal
Address:
Scale Model Exchange
PO Box 557
Epping
NSW 1710
Australia

02 8006 1852

[Sydney]

(Leave message if unanswered - 24Hrs)

Call using Skype [Free]

Email:
mail (at) smex.net.au


(Max size of attachments is 7 MByte per message)

Web:
www.smex.net.au
Note: Email contacts are written in a form to reduce spam. Replace the term (at) with the @ symbol and delete any spaces.
example: someone (at) example.com becomes someone@example.com

SMEX, like most others in this festive holiday season, may be taking a break with extended periods without internet access. Email and internet activity is functioning but processing may be delayed by up to a week or 2.
Apologies for any inconvenience and thank you for your understanding and patience.
Parts of the store are still open, however due to the holiday season currently upon us, delivery of items which require physical shipping may be delayed.
Feedback
Your comments, feedback (+ve or -ve), and suggestions for additions to, or improving this web site, are welcome.
Please send an email, or use this form.
Notify change of status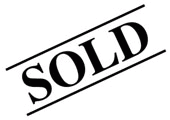 Sellers, please notify details of the sale of your item.
Buyers, please advise when you have purchased something via this web site, and name of seller.
User comments
Click here to see comments from other SMEX users .